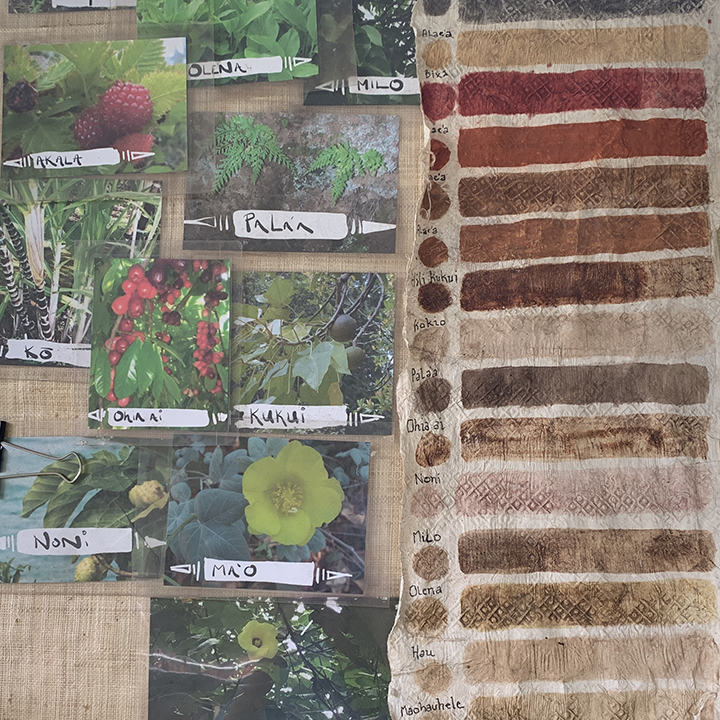 Instructor: Kumu Puakea Forester
Schedule: Sunday, May 22 from 10 - 4 PM (In-Person)
# of Sessions: 1
Location: Main building
Level/Prerequisite: Beginners
Tuition: $85
Supply Fee: $60
Class Description: Lake pigments, print pastes, and how to extract pigment from non-water-soluble botanical colorants with alcohol, fat, and vinegar. watercolors, tempura, wood stain, and fabric paint recipes will be explored and demonstrated. *Detailed recipes, samples of inks, paints, & study references on paper, silk, and cotton.